As most of you know, I work part time for an amazing company called Lululemon Athletica.
It's a yoga-inspired fitness wear company, but it's so much more than just a clothing store.
I love working for this company because it inspires me to do more with my life, even while just working part time. Through their goal coaching and mentoring, free group fitness classes anywhere (which means they pay for me to take dance, trapeze, yoga classes, etc.) zero tolerance "no gossip" policy, and amazing employees, I feel constantly motivated every time I step through those doors.
I was asked to take photos for this month's window display, and had the best time doing it. The idea morphed and changed several times in the process, but the basic idea was based on a quote from the New York Times.
"Whatever can be done, will be done. Will it be done by you or to you? Choose."
The photos feature every day heroes, an army of Lulu's marching out of the darkness and into the future and Lulu product featuring the phrase, "Breathe Deeply."
All that is juxtaposed against the "What" in the quote. The mannequins are covered in various derogatory terms. One man covered in words like "Ugly, Stupid, Fat," and a arrow with the work "Tiny" pointing down to a certain region. He is holding a sign saying "BE CONFIDENT." There is a couple featuring the words "Cheater, Liar, B****," holding a sign saying "BE HONEST." And another mannequin wrapped in red tape with words like, "Mortgage, Student Loans, New Car," holding a sign saying "BE RESPONSIBLE."
Below are shots of the completed project.
If you get a chance to head over to Lincoln Center, my work will be on display through all of January @ 64th and Broadway.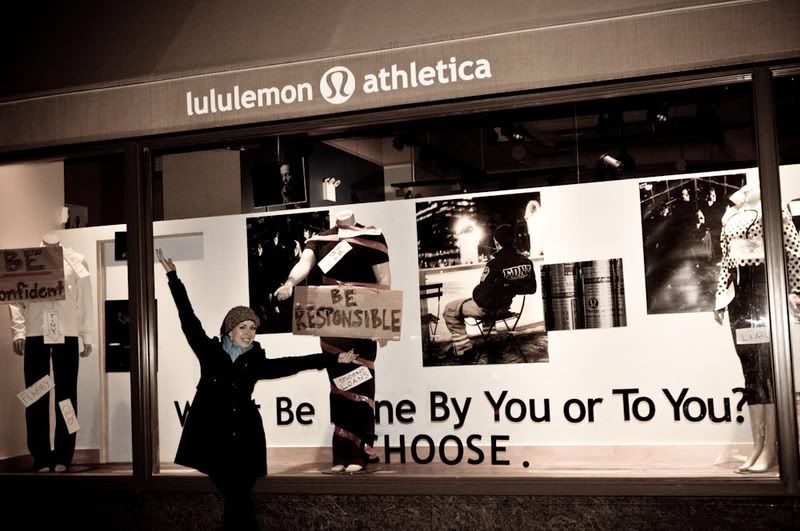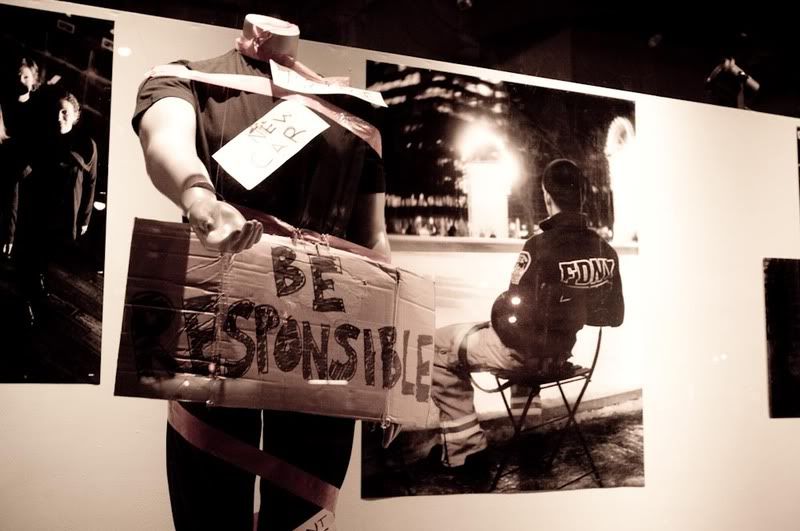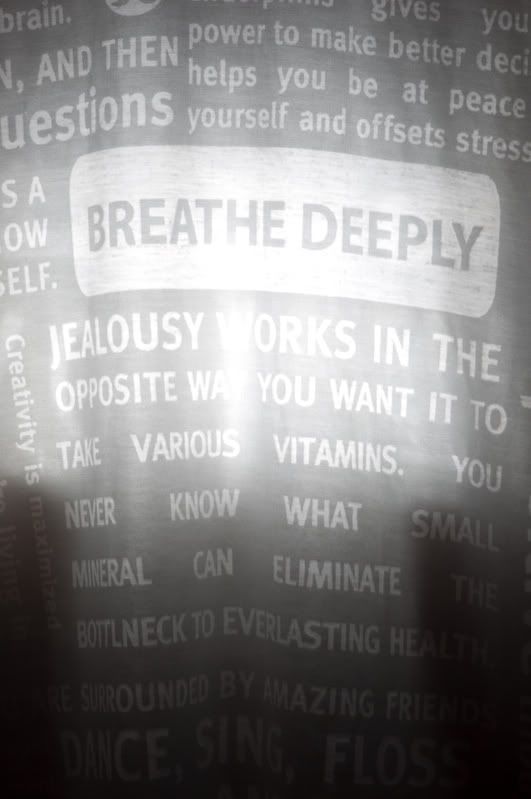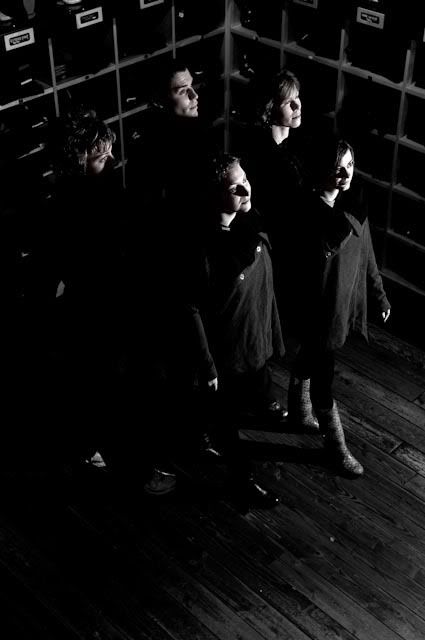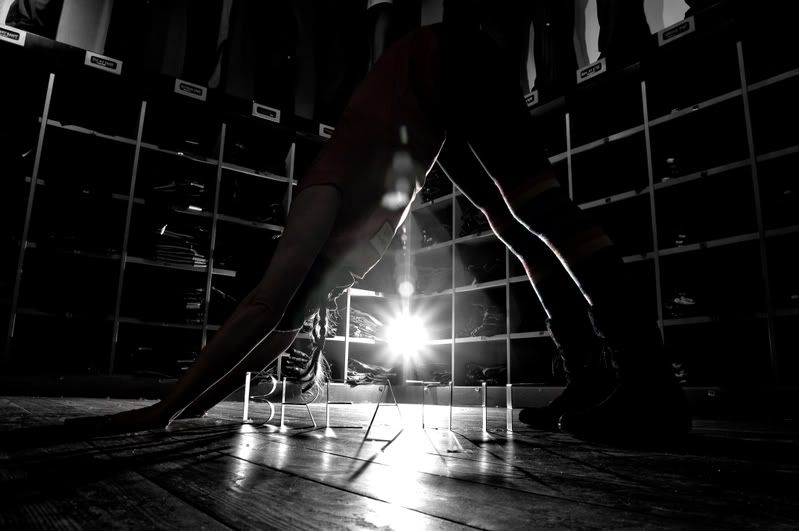 below with Brandon, one of my favorite Lulu's out in front of our finished window at 2am!