My friend Tamara, a writer for Good Morning America, recently turned 31.
In celebration of this game changing age (or rather, as a means to make lemonade out of lemons. . . ) she decided to create the greatest dating challenge EVER! She would go on 30 first dates in a row, everyday, blog about them, and then culminate in a 2nd date (as voted upon by blog readers) that will take place on Valentine's Day, totalling in 31 dates! And since she works at GMA, there is a possibility of doing the big reveal on air on Valentine's Day.
There are a few ground rules:
*Each date lasts at least 31 minutes
*Each date costs less than $31
*Some of the dates will be with friends *Some dates will be with strangers *Some will be set-ups...
*Dates will take place in a public setting
*No drugs
*No alcohol (Yes, seriously. None.)
*No married men
She asked me to take some photos for her blog, and though it was freezing outside, we had a fun time. I drew her up a little sign, which in turn drew all the wrong attention. . . but the photos convey the right message.
She is such a freakin' awesome girl, and I'm so inspired by her adventurous spirit!
Follow her amazing journey at www.31datesin31days.com!
Here's to 31!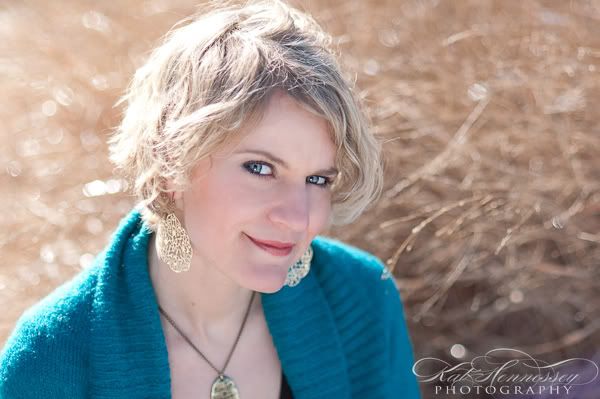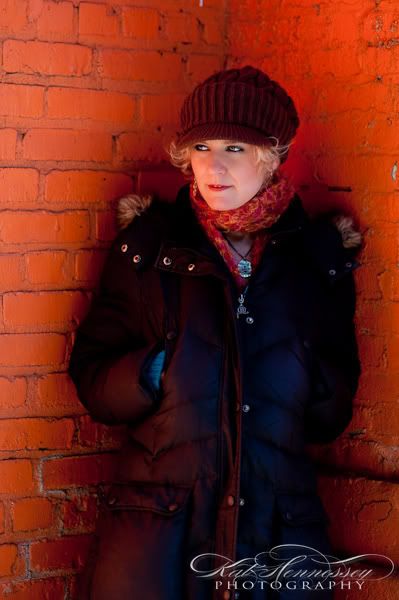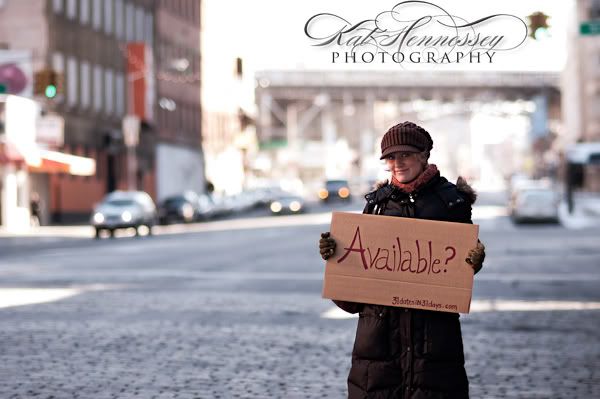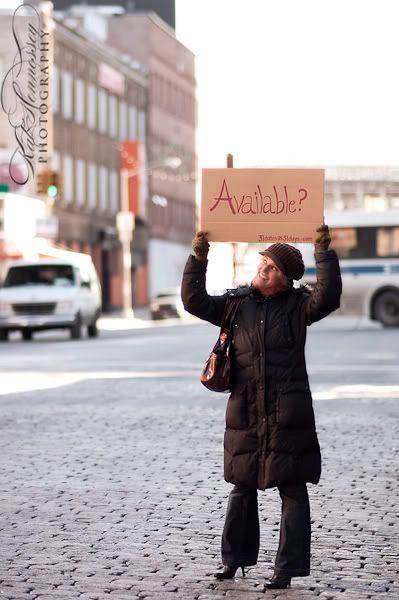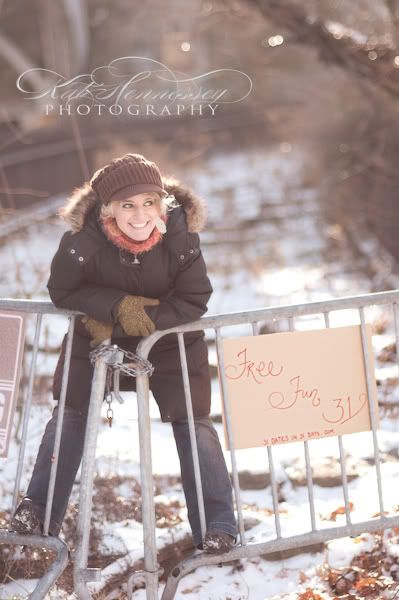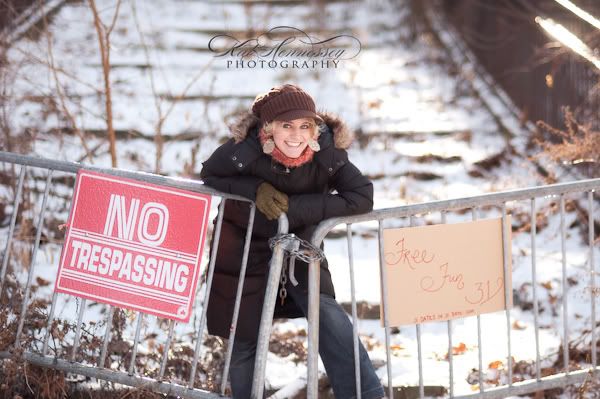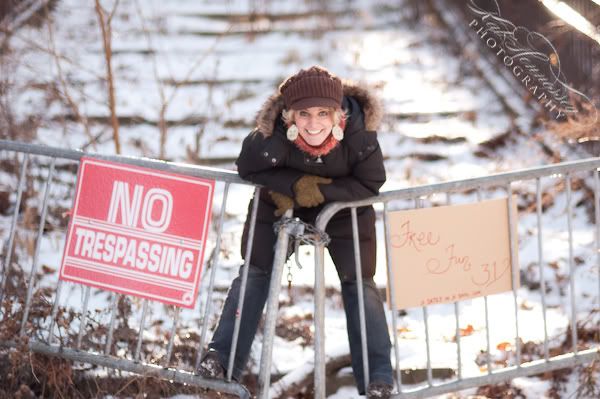 PS- Like my new watermark? Thanks to Dave Schefcik for his killer design!