B

roadway.com
is one of my
favorite
websites, mainly because of their always awesome coverage of new shows!
And, since I'm in a new show, I'm happy to report, that they've done it again!
W
ith a fabulous video and an awesome spread of shots from yesterday's press conference in New York, here are my faves!
To view the video click here.
M

r. Shiner showing off his rusty old hat tricks :) JK, he's a genius!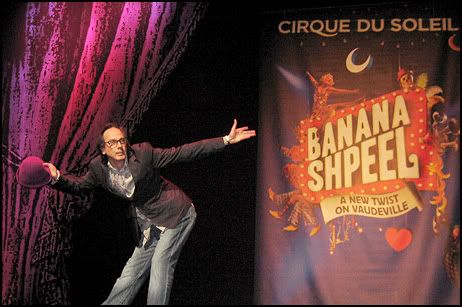 Wayne and Daniel clowning aroun
d!
S

ing it!! Michael Longoria as Emmett and Annaleigh Ashford as Katie sing out their hope of love!
T
he Banana Sisters take ya through the bridge! (I'm the one on the right!)
T

he company poses for a photo! (I'n on the right with the giant purple feather in my hat!)
Check out the rest of the photos
here!
Thank you Broadway.com!!