T
he
first
time I met my darling grandparents as an adult, it was in NYC where they regularly came to visit with friends. In September of 2007, I was lucky enough to be introduced to their darling dear of a friend, none other than the Broadway and Cabaret Legend, Marilyn Maye.
O
ver the years, as I've gone to her concerts, she has been a huge supporter, doling out invaluable advice, and inspiring me with her incredible ability to thrill a room!
T
his year, at 81 years old, she won the MAC Award for her brilliant cabaret,
and just 2 months ago, I made my way to the Metropolitan Room to see her do it again!
S
he sang the songs of Johnny Mercer, introduced me to the sold-out crowd in the company of Broadway and tv stars such as Joel Grey and Jason Graae, and hugged me to love after the show.
I feel so lucky to have her influence!
Thanks Granny and Grampa for the introduction!
Marilyn and Me!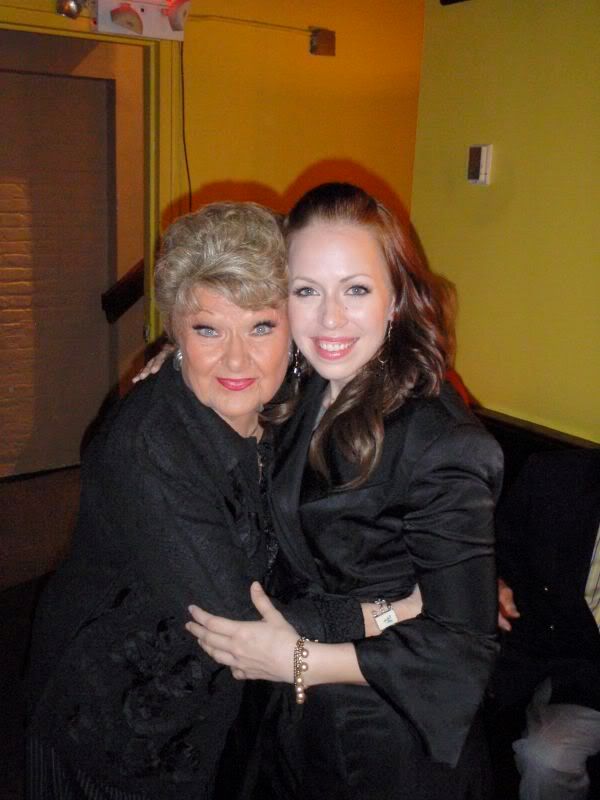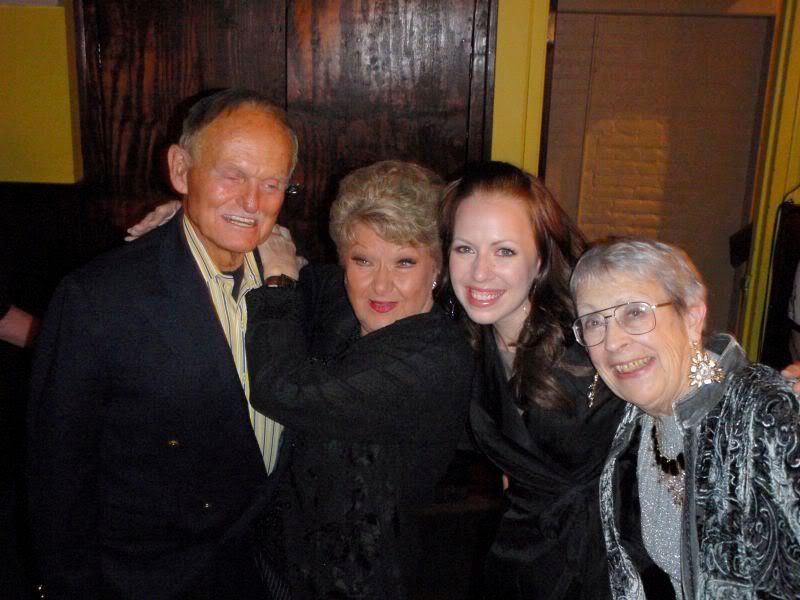 This photo makes me giggle! Marilynn and Bob were having the giggles, and Granny and I just wanted in on the comedy! Such a brilliant display of their personalities!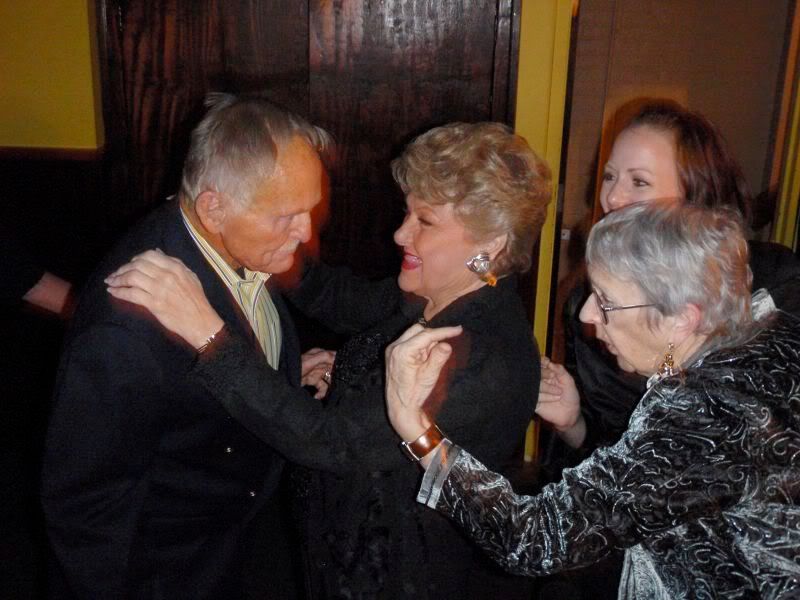 Grampa Bob, Me, Granny Nikki and Vernon just after the show!
At Dinner at Olive's the next day.