As a sometimes hard-core, (sometimes not-so-hard-core) Fit For Life-er, I rarely if ever eat typical breakfast items at breakfast time. Usually I have a smoothie and some fresh fruit. It's super healthy and delicious!
But on occasion, I wish to indulge in my favorite breakfast items! Growing up, my Dad always loved to make big extravagant breakfasts for my friends and I after a sleep-over! We'd wake up to scrambled eggs, sausage or bacon, pancakes, etc. And in recent years, I've developed an obsession for Eggs Benedict!
So, when I was leaving NY (back in the end of March) I hosted a little FHE/Going away party for myself with the best theme ever!
Breakfast for Dinner!
Here are a few snapshots from the fun night!
My darling Kim! And the awesome Kim, Colin, Me with Ryan! Love these guys!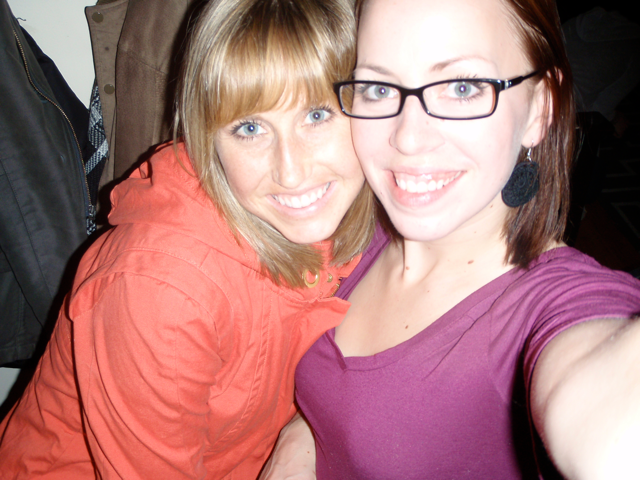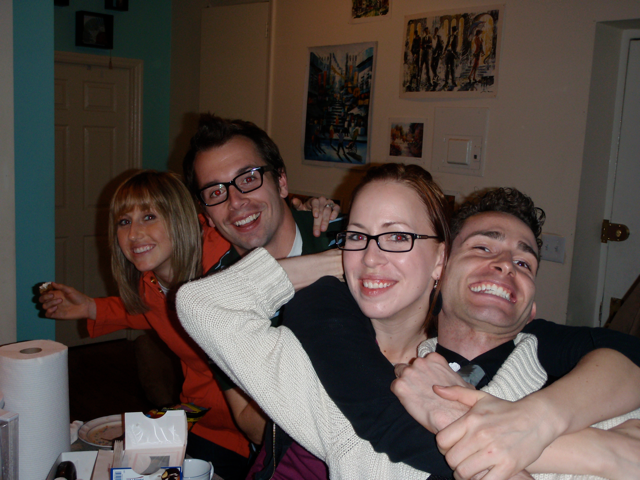 Cheese, anyone? Amy shows us how waffles get Done!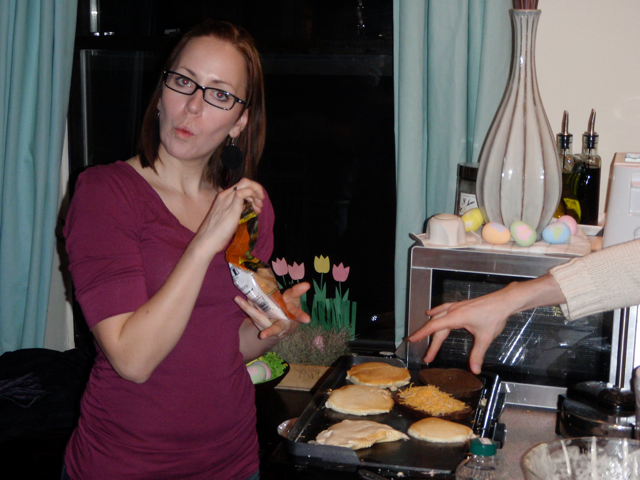 A little magic in the kitchen.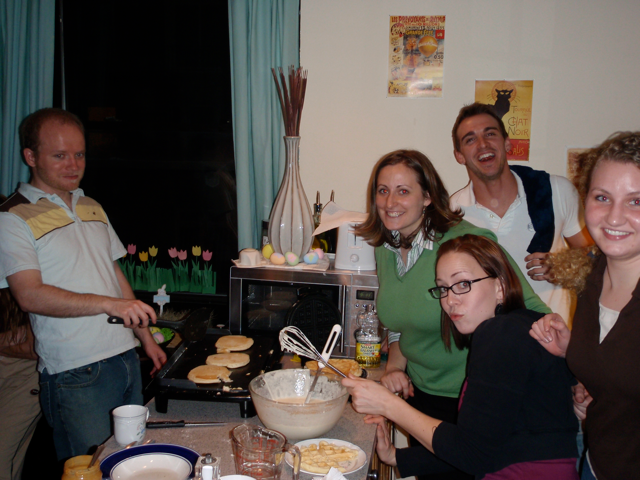 Awe, buddies! We love our glasses! They make us look smart! With roommie Jen and beloved G!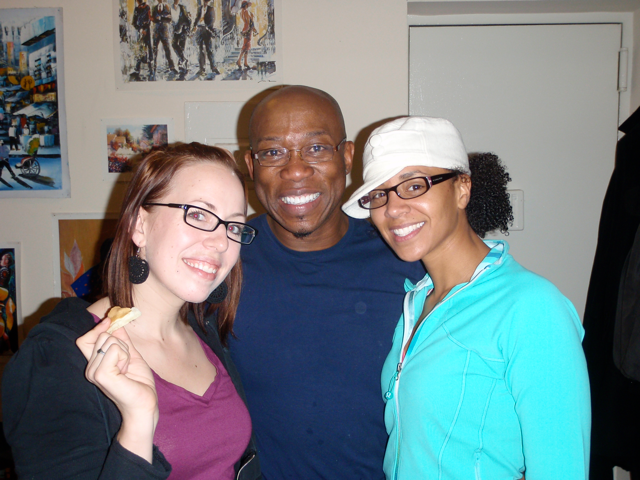 Colin and I could trade glasses and no one would notice (that is until we start bumping into things. . . he is far-sighted, I am near-sighted!
Ralph demonstrates how to make Pancake Heaven. . . his signature recipe~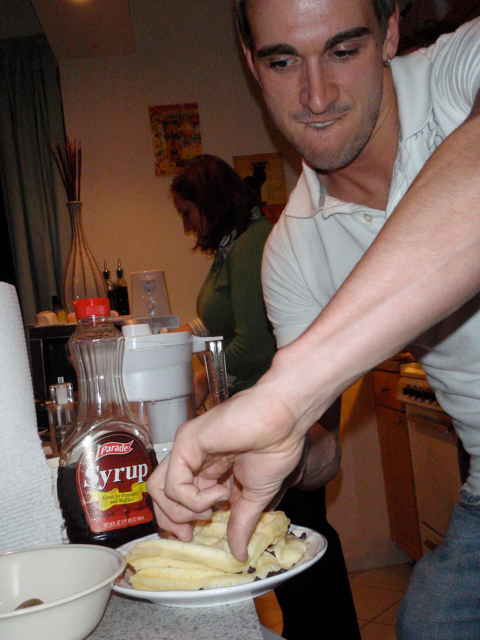 Jenny wants a try!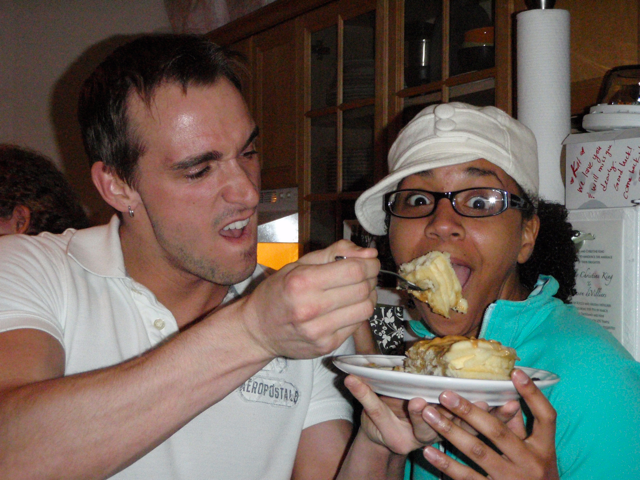 Jenny gets him back! (Isn't his face classic?!? Like a cartoon character!)
He's a mess! The end!