I've been a bit behind on my blogging, so here are a few other shots that I should have posted ages ago!
JENNY BAKES:
She doesn't really like being called Jenny, but since her Mom, niece and family members call her that, it's sort of stuck! So, Jenny is a health nut (and for those of you who think I'm a health nut, you have no idea!) When Jenny needs to relax, she bakes. But the nice part is that her baking is healthy!! And I get to reap the benefits! I though she looked so cute so I busted out the camera.
I think she should have her own cooking show!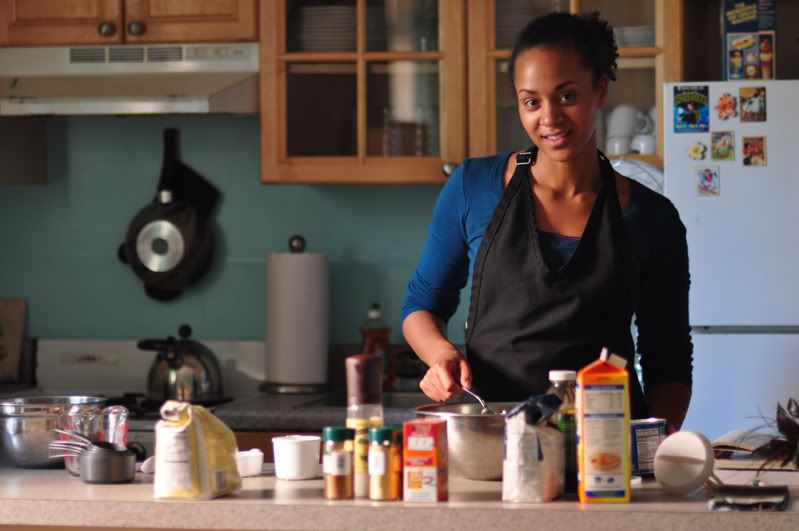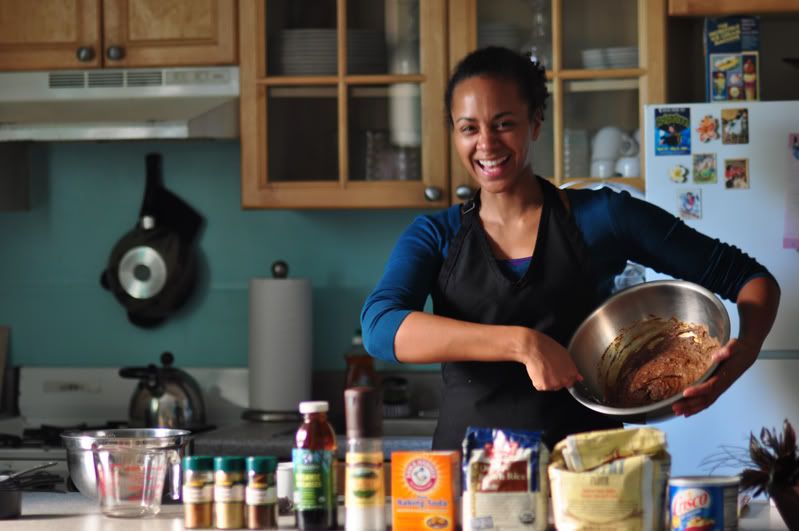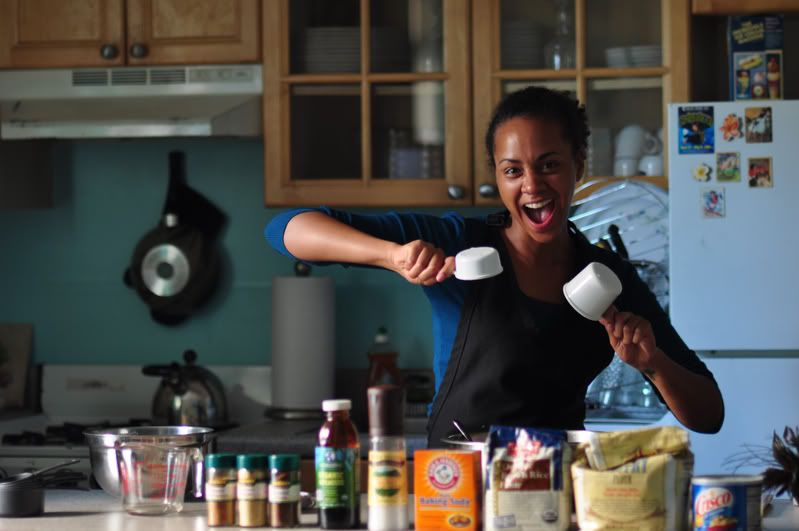 JACK-O-LANTERN
Frankie from the OC lives close by, so come over to catch up. It was a week before Halloween, so we carved pumpkins, baked the seeds, then stood over the stove and scarfed them down fresh out of the oven! Then proceeded to sing round the piano and annoy our neighbors!
ROCK OF AGES
Lara is a fellow USJ Elphie who's now the understudy for Sherri in ROCK OF AGES of Broadway. She invited me to opening night, and I had such a great time!
Pictured here with her boyfriend at the raging afterparty.
CHARLIE'S FAREWELL
Right when I got back to NY, Charles was leaving to Nashville for The Radio City Christmas Spectacular! So Sad.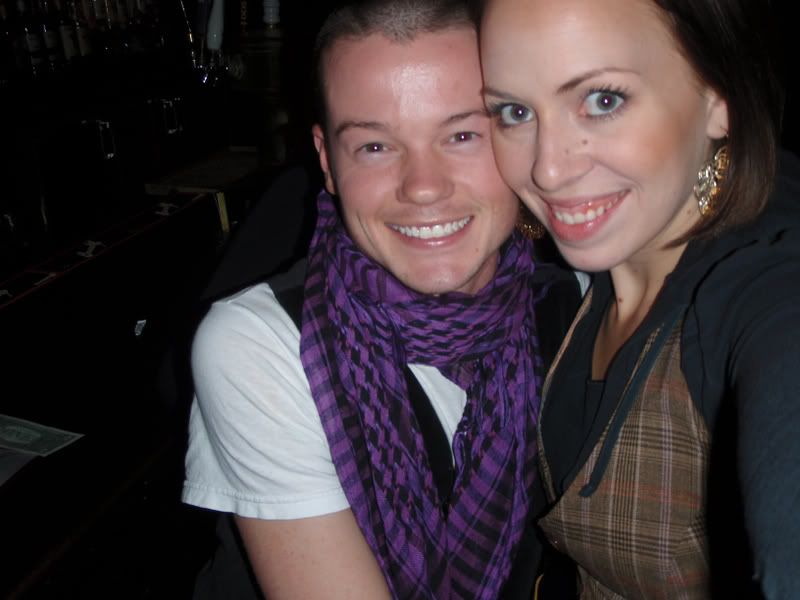 OKAY, I THINK THAT'S ALL FOR NOW!