Most of you already know this, but I am
on vacation
in the Seattle area, spending a extra long (and long over due) break with my
fabulous
family! But, in the middle of this 7 week trip, I went back to
New York
to sing in a charity event and shoot a few clients that I had already booked. I ended up overlapping with my friend Debbie's visit to
the city
. So, we met up one day and took a walk to the
Brooklyn Bridge
to get some shots.
Unfortunately, the rain and clouds blocked most of the light and limited our shots.
But I was able to
squeeze
a few in before we headed for Dumbo and a
lovely
little dinner! Thanks Debbie for an awesome night, and I look forward to your
next
trip to New York!
How Vintage does Debbie look, trying to stay warm with her pashmina?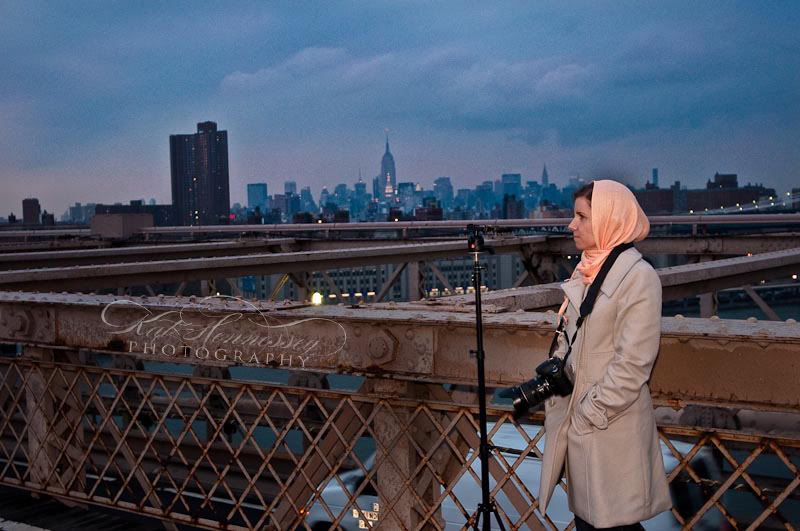 This is a terrible shot, but the only one I got of the two of us!